About Us
Dr. Karen Sullivan BScKin., DC
---
Born and raised in Stephenville, NL, Dr. Sullivan made Halifax her home when she attended Dalhousie University and completed a Bachelor of Science in Kinesiology.  She then made the trek to Ontario to complete an additional four years at the Canadian Memorial Chiropractic College and graduated Cum Laude with Clinical Honours.
In addition to the chiropractic curriculum, Dr. Sullivan also completed the Contemporary Medical Acupuncture Program at McMaster University.
Dr. Sullivan has been in practice for 15 years.
In her spare time, she enjoys exercising and spending time, much of that in the hockey rinks, with her two boys, Carter and Benjamin.
Dr. Sullivan is a member of the Nova Scotia College of Chiropractors, Canadian Chiropractic Association, Canadian Memorial Chiropractic College and the International Chiropractic Paediatric Association. She is certified in the Webster Technique and currently working toward her certification in paediatric chiropractic.
Dr. Samantha Scarcella BSc, DC
---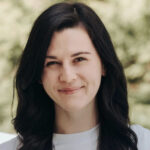 Born in Halifax, Nova Scotia, Dr. Scarcella was raised in a military family and has had the opportunity to live across the country. She enrolled in the Royal Canadian Air Force in 2013 as a Logistics Officer and served until 2021. In 2016, she attended Northwestern Health Sciences University. She received her degree of Doctor of Chiropractic in 2019 and graduated with honours (Cum Laude).
During graduate school, Dr. Scarcella participated in Sports Research competition and received an honourable mention for her study on Spastic Cerebral Palsy and Chiropractic Manipulation. She was also nominated among her peers as Student Senate President and represented their voices in numerous committees and boards for a year.
Upon graduation, Dr. Scarcella moved to Edmonton to pursue a career treating athletes. She achieved her greatest goal when she was asked to treat the Alberta Ballet Company.
After being away from her family for nearly 4 years, Dr. Scarcella decided it was time to come back to Nova Scotia and find a new goal. She has spent the past three years learning about the changes the human body undergoes during and after pregnancy. She is now certified as a Pregnancy and Postpartum Corrective Exercises Specialist through Core Exercise Solutions. As a chiropractor, Dr. Scarcella offers postpartum rehabilitation treatments.
Dr. Scarcella uses several techniques while treating including ART, Graston, cupping, and other soft tissue modalities.
Kelly Doiron (
Office Administrator

)
---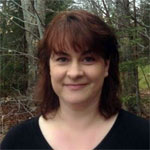 Kelly was born in Ontario but eventually moved back to Halifax where her family is originally from. She is the mother to three kids and has been a stay-at-home mom until coming to work at Hammonds Plains Chiropractic. Spare time is spent enjoying friends and family.
Jackie Cunning (
Receptionist

)
---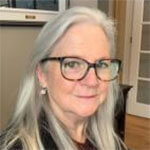 Jackie retired from a 33-year career in nursing and clinical trials to spend more time with her grandchildren, play golf and to work on projects around the house. As a 'people person', Jackie enjoys meeting new people so working at Hammonds Plains Chiropractic is the perfect place.